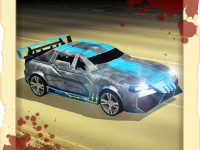 In Zombie Road, zombies are all around you in a dangerous, dark post-apocalyptic world. Drive to survive through dangerous roads full of zombies. Prove your driving skills and brave spirit.
How To Play
Lost in an apocalyptic landscape full of dangers, you need to prepare a spirit of steel and a steady steering wheel to face dangerous roads surrounded by zombies. They appear and are ready to fight and take you down at any time. Enjoy hours of thrilling driving and get ready to fight. with an army of scary zombies. Plan and mentally. Good luck!
If you like this zombie topic and want to challenge your ability with many similar games, you can try it Zombie Monster Truck, Doom Zombie Survival. Enjoy!